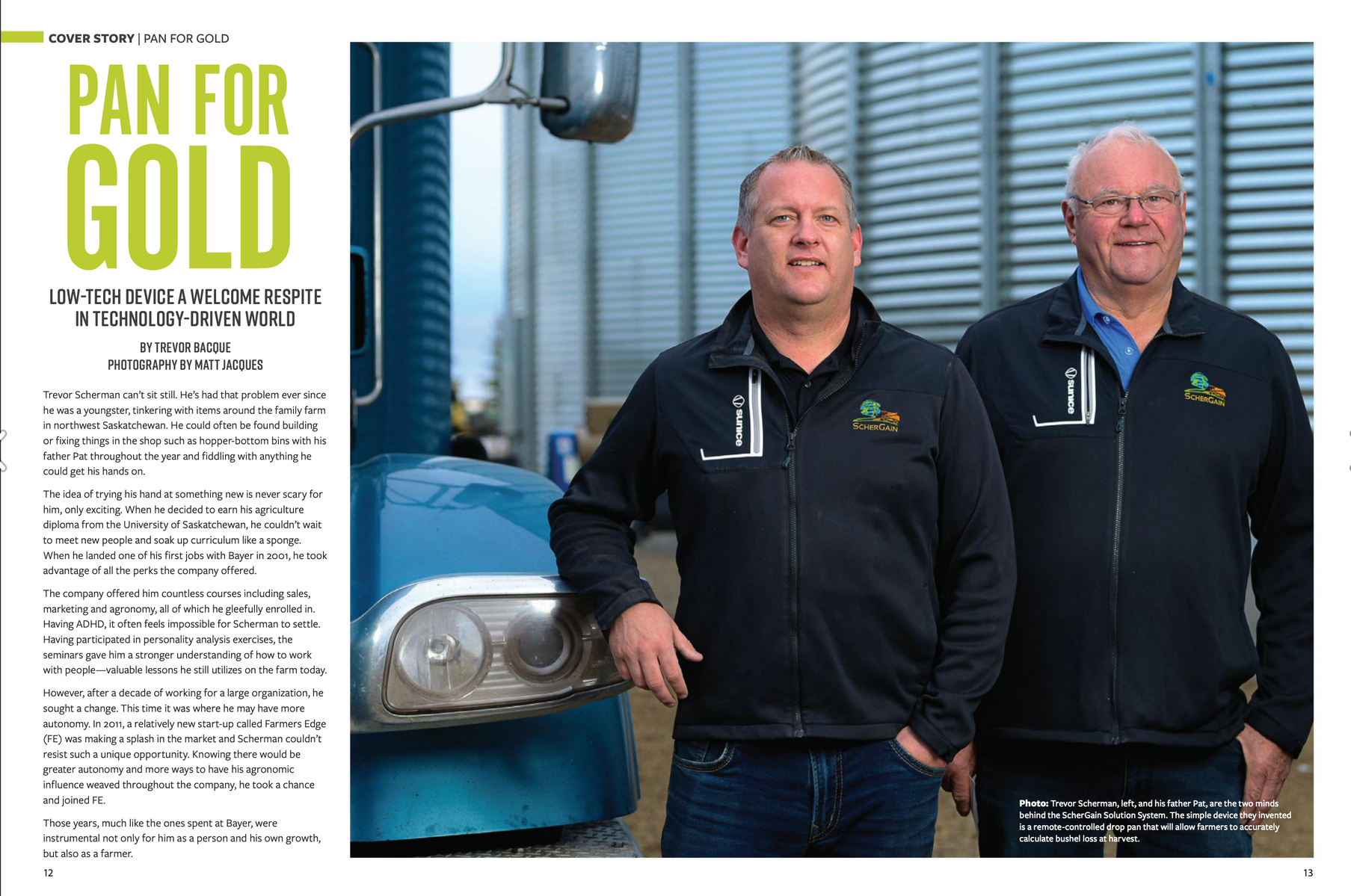 The phone rang… Could I be available for an urgent editorial photo shoot tomorrow?
With some quick schedule juggling, I was able to carve out some space in what was already a busy day, but I'm glad I did. The client was Farming for Tomorrow Magazine, and I was being asked to photograph a feature and cover story on some local Saskatchewan inventors. How could I say no?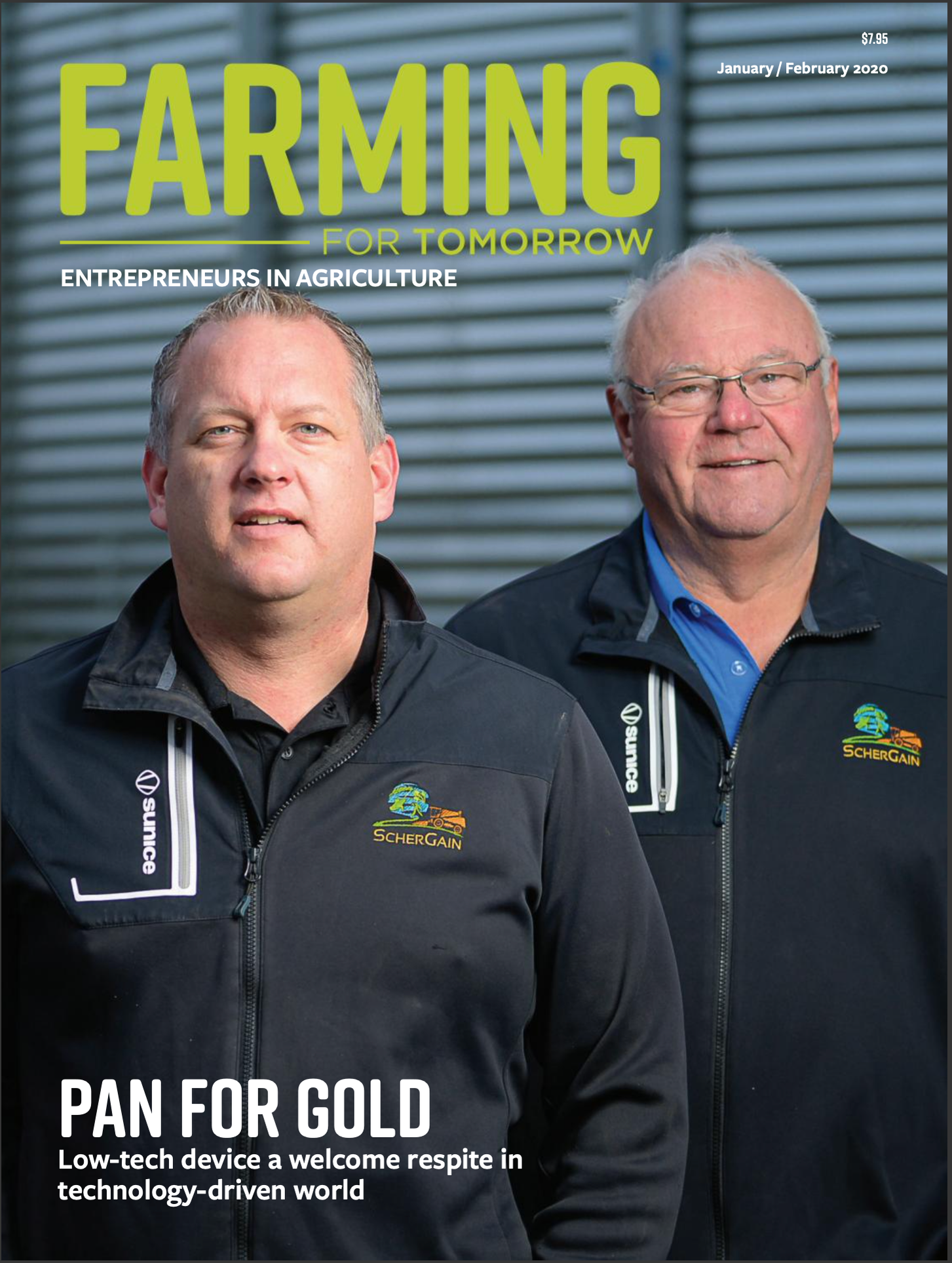 Located near Wilkie, Saskatchewan, just a quick drive outside my home base of North Battleford, Trevor and Pat Scherman have invented a simple combine-mounted accessory that helps farmers reduce grain loss from their crops. Ultimately, dealing with food waste like this is one of the top actions that can be taken to tackle climate change too. How cool is that?
I always get energized meeting people like the Scherman family, and it was great to be able to help out the magazine with these editorial portraits. Much of my personal work might focus on wildlife, landscapes and conservation, but I love helping local organizations and businesses succeed and make a positive difference in this world too, so this assignment featuring a combination of environmental portraits and product photography was right up my alley!