The COVID-19 global pandemic has put any sense of 'normal' life on hold for most of us. Whether it's work, friends, family or things like sports, concerts, restaurants… so much of our usual daily social interactions have come to a screeching halt as the world recognizes the urgent need to restrict contact to #FlattenTheCurve.
This means doing everything we can to delay and hopefully minimize the worst that is yet to come over the next few weeks or months. If fighting this coronavirus is a war, it's those little individual things like staying home and washing our hands a LOT that make up our global defence… while health care workers handle the offence with testing, tracing and treatment of patients.
As a photographer, so much has changed. No more event photography jobs since every single event in and around my market of North Battleford has been cancelled for the foreseeable future… corporate assignments have ground to a halt with more businesses closing every day. Even photojournalism assignments that I had been working on for editorial clients are on hold since meeting up with people in any normal way is just not a good idea right now.

Something sparked when I read about my photographer friend Pat Kane launching a project documenting the social isolation experience that people are going through in his home town of Yellowknife, NWT. I decided I had to do something similar for the community here in the Battlefords.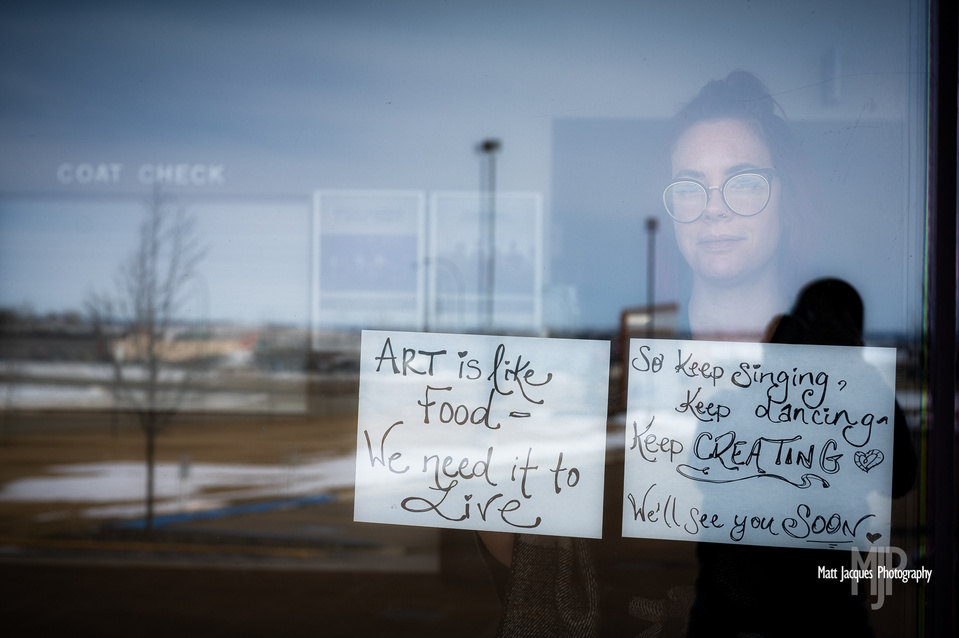 This project has just begun, but I hope it can serve as documentation of this historic moment we're going through, and a bit of a memento for those individuals and families who participate. Even as we separate from each other and from the clubs, organizations and businesses we're used to engaging with, I think it can be powerful to understand that we're all going through a shared experience.
That's why I've titled my project 'Alone Together'. We may be alone in our homes, but we're together more than ever as a community. I'm also using this opportunity to raise funds for AMGITS - the Saskatchewan Hospital Auxiliary. They provide critical support and care for patients at the hospital and help create awareness to reverse the stigma of mental illness. Get it? AMGITS = STIGMA backwards. 🤣
If you're an individual, family or business in the Battlefords region and want to take part in this project, click on over to my main Alone Together COVID19 Portraits page and reserve a time that's convenient for you. THANK YOU for doing your part to flatten the curve!!