Nikon Canada was kind enough to send me one of their new(ish) 500mm f/5.6E PF lenses to check out for a few weeks. While this lens was initially announced way back in August, 2018, it's been in short supply, especially here in Canada it seems. This could be due to the fact that it's a low-production volume speciality lens that manages to have high appeal despite it's relatively high price tag… or perhaps Nikon lens production has simply been lagging thanks to production competition from the rapidly-expanding array of Z-mount lenses for their new mirrorless cameras.
Either way, this is a lens I've been keen to get my hands on for some time. Following recent treks into remote wilderness locations like the Arctic National Wildlife Refuge, I've gained an intense appreciation for keeping photography gear as light and small as possible.
The 500mm PF being an f/5.6 lens will never fully compete with Nikon's monstrous 500mm f/4 prime in terms of light transmission, but it weighs in at almost one quarter of the beast's weight… and just under half the cost. Not bad!
In comparison, the Nikkor 200-500mm f/5.6 zoom lens remains a standout bargain at almost a third the price of the 500mm PF, and comes with the added benefit of a very handy zoom range. However, the 200-500mm is both physically larger, and weighs nearly three times as much. Decisions, decisions!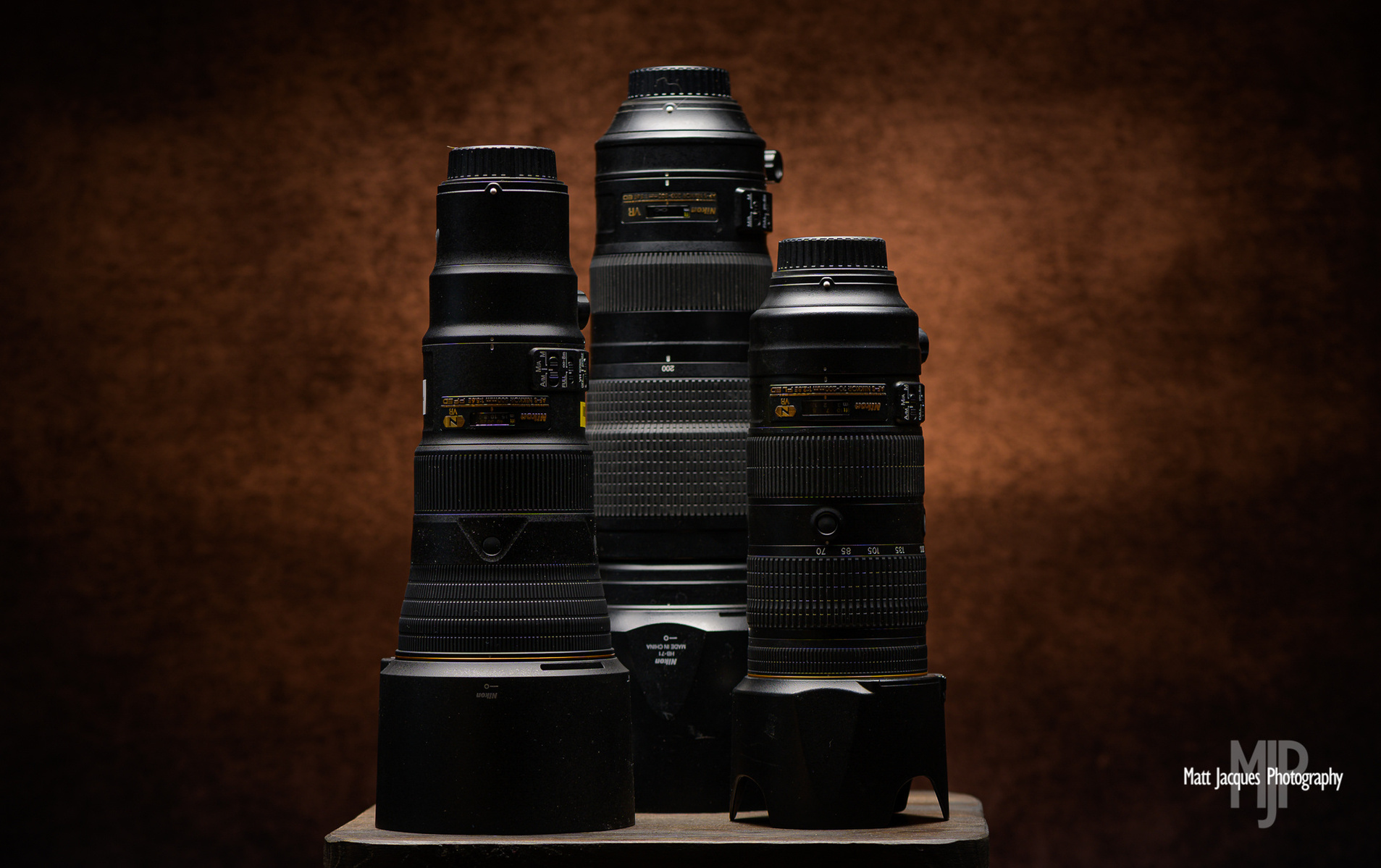 I'm hoping to put the PF lens through its' paces over the next few weeks, and will plan to report back on my experience in the field. In the meantime, I thought I'd share a quick video showing the relative size of this lens versus the 200-500mm and the stalwart 70-200mm f/2.8. It's definitely tiny and light… can't wait to see how it performs!