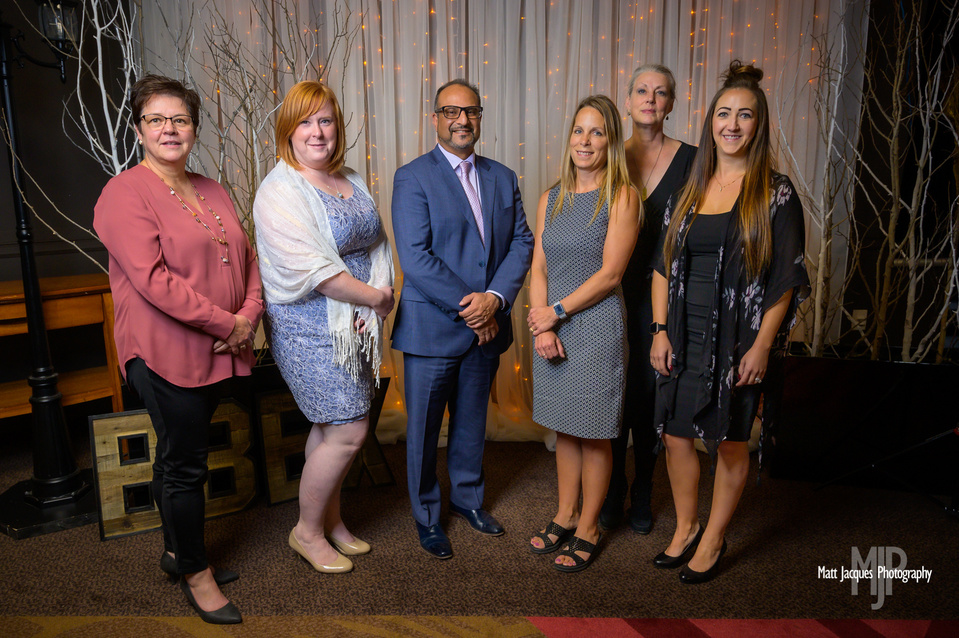 I was thrilled to attend the 2019 Battlefords Business Excellence Awards gala evening last night, hosted by the Battlefords Chamber of Commerce. It was amazing to meet with so many leaders from our incredible and diverse local business community, but I was particularly floored that the award selection committee had selected one of my images as the actual award itself!
The image chosen was my January, 2019 shot of the North Battleford skyline with a full moon rising behind the city's iconic water tower. This was the "super blood wolf moon" rising, before it turned into the dramatic red disc during the lunar eclipse later that night. Captured just a few weeks after moving to this great community, this moonrise scene was one that will stick with me for some time, and I'm so glad it seems to be resonating with folks.
In order to turn the image into a physical award, I collaborated with the Chamber to create a series of metal prints. There were 9 in total, with one 12x18", seven 16x24" and the grand prize 20x30" awarded to the overall business of the year. I worked with Vancouver-based Laminart Industries, whom I've trusted for years to produce the quality I need to deliver the best products for my clients. They were one of the first in Canada to use the dye sublimation process when printing on aluminum, and they coat each final print with a deep lacquer finish. The combination results in prints that have eye-popping colours and contrast, which can be lacking from other metal print suppliers.
Whether you were able to attend the award ceremony or not, I wanted to share a brief video as well, expressing my gratitude for being able to partner with the Chamber on the awards, as well as to show off the incredible quality of the prints too!